Pharmacist Ben blogs posts, radio show, news and products to benefit your quality of life. We dig deep into the topics of health, nutrition, supplements.
About Hormones and Hormone Problems

I had just finished a talk, and as usual, folks were milling around looking to get some questions answered. A woman named Nancy steps out of the crowd. She's in her early 50's with a whole slew of symptoms that I've heard many times before; Hot flashes, night sweats, insomnia, and anxiety. Her moods areContinue reading →
To Be Happy

Question: If all we want is to be happy and the only thing stopping us from having the happiness we desire is our requirements, why don't we just drop our requirements? Or, why are we resistant to dropping our conditions, our"must haves" before we're happy? Why not go right to the goal, eliminate the middleman and just be happy? Is that even possible? And if it were, what would be the negative consequence?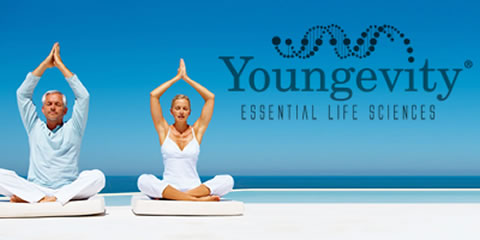 The Healthy Body Start Pak is the minimum nutritional supplement combination to ensure you are getting what Dr. Joel Wallach refers to as "The Mighty 90" vitamins & minerals. Join the team, shop or learn more.
Youngevity has formulated dozens of comprehensive health "Paks". Read more ..
How To Grow Tomatoes Indoors

by

Michael

on December 5, 2022 at 9:00 pm

By Amy Allen It's pretty standard wisdom that there are few things better tasting than homegrown tomatoes! Granted, some people don't like tomatoes, but for those of us who do, the taste of a fresh tomato from the garden simply cannot compare to store-bought. But... Continue reading...
How I Finally Got Myself to Start Meditating Every Day

by

Elizabeth Walling

on December 5, 2021 at 9:15 pm

I'm one of those folks who has started and stopped meditating a hundred times. Maybe even hundreds of times. It's a habit I always wanted to start but just couldn't get myself to stick with it. And I have a feeling I'm not the only one!  But this year that changed. In July, I started... How I Finally Got Myself to Start Meditating Every Day […]
Top 12 Heart Nutrients Part 1

Cardiac and circulatory drugs are among the most toxic and deadliest of the entire prescription pharmacopeia. If you're on medication now, you can ask you can ask (or even better insist!) that your physician wean you off your meds and get you on some non-toxic, good nutrition. And if you're not on meds, there is nothing like a good diet and supplement strategy to keep you ..
Top 12 Tips and Tools for Easy Detoxification Part 1

The bad news is, we've done such a toxic number on our environment, that it's almost impossible to escape our poisonous legacy. The Bright Side is the human body has healing, regenerating and detoxification systems built into it. There's no need for fancy or expensive detox programs. In fact, in a healthy body there are 7 different systems that can purify fluids and tissue.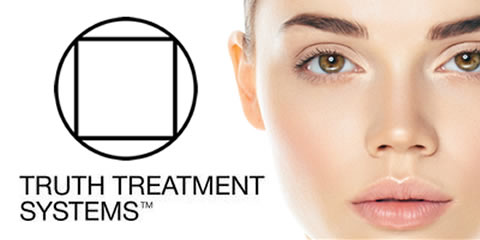 Ben formulated Truth Treatment Systems™ because he saw the need for topical treatments that worked with the biochemistry of the skin.
All Truth Treatment Systems™ products have one thing in common -- they WORK! Read more ..
Why Essential Oils Heal and Drugs Don't – Time for a New "Healthcare" System

by

Brian-Admin

on December 6, 2022 at 3:55 am

Drugs and oils work in opposite ways. Drugs toxify. Oils detoxify. Drugs clog and confuse receptor sites. Oils clean receptor sites. Drugs depress the immune system. Oils strengthen the immune system. Antibiotics attack bacteria indiscriminately, killing both the good and the bad. Oils attack only the harmful bacteria, allowing our body's friendly flora […]
Finally, a Fulvic Acid Product From a Company We Trust

by

Erin Elizabeth

on July 12, 2022 at 5:37 am

Nature's purest and most powerful health booster can help to unlock your natural energy, restore the gut microbiome, replenish minerals, and supercharge detox. You probably already know that the food we eat today is not as healthy as it was generations ago. But it's worse than you think. Conventional farming methods including pesticides, herbicides, and […]