Pharmacist Ben blogs posts, radio show, news and products to benefit your quality of life. We dig deep into the topics of health, nutrition, supplements.
Inflammation is Immune System Manifestation

There is no need folks to find the specific molecule, we just need to do simple things, maybe not easy, but simple! Stop activating the immune/inflammation system. And where is the largest percentage of immune attack'? The digestive system. What we're talking about here folks is the digestive link to all disease. Yes its inflammation and there is no disease that can possibly occur without inflammation.
Mental Flexibility, Health & Happiness

We are marooned on an island of meaning, our own meaning and the best we can hope for is to understand this built-in facet of the human experience and operate accordingly. This means: don't assume that you know the truth about anything. Always be prepared to maintain flexibility. That is flexibility of mind-set. In fact, perhaps the most important markers of mental health ..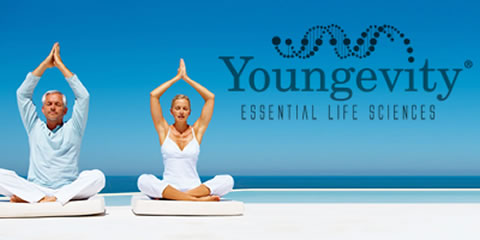 The Healthy Body Start Pak is the minimum nutritional supplement combination to ensure you are getting what Dr. Joel Wallach refers to as "The Mighty 90" vitamins & minerals. Join the team, shop or learn more.
Youngevity has formulated dozens of comprehensive health "Paks". Read more ..
Monkeypox Was a Table-Top Simulation Just Last Year

by

Michael

on May 22, 2022 at 5:40 pm

By Michael Senger Elite media outlets around the world are on red alert over the world's first-ever global outbreak of Monkeypox in mid-May 2022—just one year after an international biosecurity conference in Munich held a simulation of a "global pandemic involving an unusual strain of Monkeypox"... Continue reading...
How I Finally Got Myself to Start Meditating Every Day

by

Elizabeth Walling

on December 5, 2021 at 9:15 pm

I'm one of those folks who has started and stopped meditating a hundred times. Maybe even hundreds of times. It's a habit I always wanted to start but just couldn't get myself to stick with it. And I have a feeling I'm not the only one!  But this year that changed. In July, I started... How I Finally Got Myself to Start Meditating Every Day […]
Are Multi Vitamins a Waste of Money?

Maybe we need a new word for vitamin. How about "life-force-molecules"? Would anyone say: using extra "life-force-molecules" is a waste of money? Or taking extra "life-force-molecules" is a waste of time? Or "life-force-molecules" in a pill is a waste? "Life-force-molecules" is an apt description for these substances that are the key essential ..
Skin Cells Making Vitamin D

Here is something else interesting about the skin and Vitamin D. For the most part, the liver and the kidneys are the two main sites of vitamin D activation. However, recently it has come to the attention of researchers that skin cells can activate vitamin D, too! The exact same chemistry that activates Vitamin D in the liver, and then super activates it in the kidney ..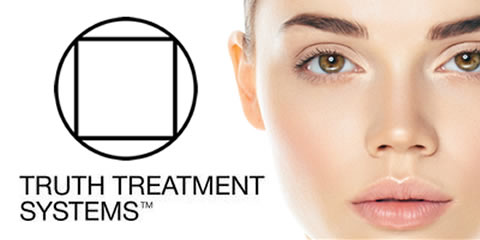 Ben formulated Truth Treatment Systems™ because he saw the need for topical treatments that worked with the biochemistry of the skin.
All Truth Treatment Systems™ products have one thing in common -- they WORK! Read more ..
Plandemic II Launched to Keep Pandemic Funds Flowing to Big Pharma: MonkeyPox

by

Brian-Admin

on May 21, 2022 at 7:47 pm

After weeks of indicating that perhaps the Bird Flu hoax was going to be recycled again as a new "pandemic" to instill fear and continue the state of "emergency" the entire country has been under since 2020 that has resulted in $trillions given over to Big Pharma for their products, mainly the COVID-19 "vaccines," it appears now that plans are in place to […]