By Ben Fuchs | PharmacistBen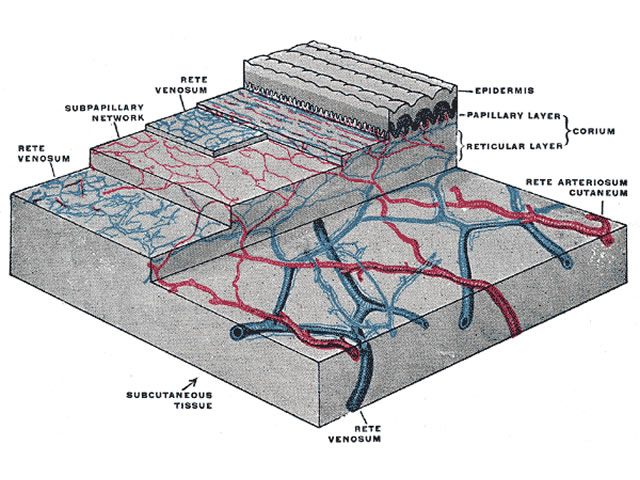 (PharmacistBen) Everyone wants great skin. We are bombarded daily by advertisements and marketing proclamations that claim to deliver it. The skin care industry is a 10 billion dollar business made up mostly of products containing oils and waxes, solvents, emulsifiers and chemical ingredients that allow for the creation of cosmetic commodities that modify the superficial appearance of the skin, without actually creating real changes.
Yet skin is naturally dynamic and normally regenerates itself on daily, weekly and monthly basis. It is the quintessential renewing organ and this assures a constant supply of youthful, healthy tissue. Within 4-8 weeks old skin cells have been completely replaced. This ultimately means that, with the right products and techniques, the characteristics of less than healthy skin can be transformed and your skin's naturally beautiful, radiant and healthy appearance can be restored.
To best leverage your skin's inherent healing and renewing capacity, we need to understand how the skin is constructed. While to the naked eye it appears like a covering that protects the inside of the body, in reality it is a complex organ that is structured in multiple sheets that can be generally classified into two major strata. The upper is referred to as the epidermis, which makes up about 10% or so of the skin, and underneath that, the remaining 90% is called the dermis. The surface of the epidermis is made up of a protective coating called the stratum corneum.
All organs of the body are composed of cells as well as the stuff that cells secrete. The skin is no different. The predominant cell type in the dermis is called the fibr-o-blast, which is responsible for producing tightening and elastic fibers, like collagen and elastin, as well as a water-trapping spongy material that gives the skin its dense and robust appearance. The cellular star of the epidermis is the keratin-o-cyte, which is the source of moisture factors, protective defensive chemicals, and a hard protein called keratin that acts as an impermeable barrier makeing up much of the ultra-thin stratum corneum protective surface. The suffix "-cyte" is derived from the Greek word for container. Scientists use this designation to refer to various types of cells. Thus a "keratin-o-cyte" is quite literally a "keratin making cell".
Keratin is one of the natural world's most ubiquitous proteins. In addition to being found in human hair, it comprises a large concentration of the structural components of feathers, hooves, horns and antlers. In humans, it makes up the surface of hair strands as well as finger and toenails. Via its deposition on the skin surface, it's also responsible for much of the mechanical barrier effects of the body's largest organ.
Keratin-o-cytes, which are generally referred to as "skin cells", are born in the bottom layer of the skin and they gradually rise to the top, becoming more and more filled with keratin. By the time a skin cell has made it from the bottom layer to the surface, it is no longer alive but is essentially a cell remnant or a shell almost completely packed with keratin to the point where it is actually a little more than a hardened little speck of protein. At this point, it is no longer called a keratin-o-cyte. It is now known as a corneo-cyte which means "hardened cell". The coalescence of corne-o-cytes on the cutaneous surface comprises the stratum corneum layer, the technical name for the very tippy top of the skin which is directly exposed to the environment. Stratum corneum is Latin for "hardened layer" and it gets its name from the corne-o-cytes (hard cell) that compose it.
This transformation of keratin-o-cyte into corne-o-cyte is a complicated affair. Defects in this process (known as "differentiation") are responsible for many skin issues including acne, eczema and psoriasis. These health challenges are generally referred to as differentiation diseases because, while morphing into a corne-o-cyte, the keratin-o-cyte takes on different shapes. The movement of cells from the lower layer of the skin to the upper layer is tightly regulated. If there are any defects in the structure or chemistry of skin cells (i.e. keratin-o-cyte) this process can go awry and disease can result.
For example, if skin chemistry is somehow not proceeding correctly (usually subsequent to inflammation, nutritional deficiencies, and lack of oxygen as well as toxicity) cells may produce way too much keratin, and the end result can be little hard bumps called milea or keratosis. This type of biochemical dysfunction is also associated with acne lesions and pimples. Because all illness is cell illness, all disease is cell disease and all physical dysfunction is cell dysfunction, if you think you are dealing with milea or zits or any other skin issue, in reality you have a skin cell (keratin-o-cyte) issue.
Skin cells, like all cells, make chemicals. The production of these chemicals is dependent on fats and fatty vitamins, none of which are more important than Vitamin A, which I call Vitamin A-nabolic (anabolic = building) because it is so fundamental for the construction of biological structures, i.e. cells. While most vitamins are helpers, supporting the work of other biochemicals, Vitamin A is no mere assistant. It represents nothing less than a molecular "on- switch" for activating chemical synthesis in keratin-o-cytes, and this makes it the quintessential skin health nutrient. When it comes to addressing bumpy skin or milea, or any other skin health issue, making sure you're getting enough Vitamin A from foods and supplementation is very important
Vitamin A deficiencies can be approached from two angles. The first angle involves the intake side of things, which means supplementing. A daily 10-20,000 i.u. dose is a good place to start. If your keratosis is really bad you may want to take 30,000 i.u. for a couple of days. Because Vitamin A and the sunshine nutrient Vitamin D act as partners, you want to be using both; make sure you're getting some sun exposure or, if that's not possible, supplement with Vitamin D3 (maybe 5000 IU). Keep in mind the kind of Vitamin D that our skin cells make in response to the sun is more effective than food or supplemental Vitamin D.
There's a second approach to take when it comes to milea and the little bumps and that is to use topical Vitamin A. The best form is retinoic acid, which requires a doctor's prescription. Retinoic acid comes in various strengths of which 0.1% is the strongest, and that's what I'd be using for treating skin on the body. For little bumps on the more delicate skin, like on the face or underneath the eyes, or if you simply can't handle a 0.1% strength, try one of the other strengths of retinoic acid, either a 0.05% or 0.025% strength. You can also use a gentler and more accessible Vitamin A substance called retinol which can be just as helpful and doesn't require a prescription. However, because retinol is not as potent as retinoic acid, you're going to need a 2.0 to 5.0 % concentration for best skin smoothing effects.
Exfoliation can also help reduce the formation of milea bumps. You can use a loofa pad or even a washcloth to unclog pores and eliminate bumps, or you can use alpha or beta hydroxy acids. Look for cleansers and toners that contain ingredients like lactic acid, glycolic acid or salicylic acid. Don't overuse, lest the skin becomes irritated. For most folks, applying these types of products 2-4 times a week is enough to change the quality and texture of the skin and permanently eliminate milea. Applying retinol or retinoic acid after exfoliation can create a synergistic effect that can produce more significant results than you'll get from using the two ingredients separately.