Pharmacist Ben blogs posts, radio show, news and products to benefit your quality of life. We dig deep into the topics of health, nutrition, supplements.
Fight or Flight Stress Response

In an article that was published in October of 2010 in the journal "Psychological Science" collaborating researchers from Harvard and Columbia Universities found that humans and animals can up-regulate, (i.e. stimulate) the production of healing chemicals by intentionally assuming open, wide, spread out expansive positions and postures; holding the shoulder up and widening the chestContinue reading →
Peak Experiences

Peak experiences as first described by Abraham Maslow are moments of overwhelming joy that can be experienced at will. What's more amazing and important, is that Maslow discovered that when his students began discussing these peak experiences, they would have them more often. It seems that seeing the possibility of these peak experiences inside, internally ..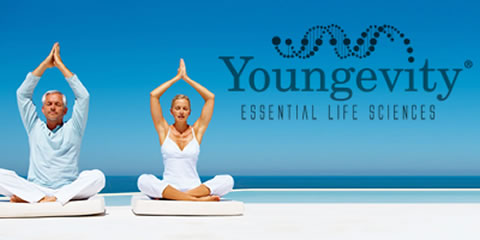 The Healthy Body Start Pak is the minimum nutritional supplement combination to ensure you are getting what Dr. Joel Wallach refers to as "The Mighty 90" vitamins & minerals. Join the team, shop or learn more.
Youngevity has formulated dozens of comprehensive health "Paks". Read more ..
The Ultimate Chocolate Zucchini Muffins Recipe

by

Elizabeth Walling

on January 24, 2021 at 7:53 pm

This chocolate zucchini muffin recipe hits the spot in the morning with a balance of green veggies, healthy fats, and delicious chocolate goodness. These really are the perfect way to start your day! If your first thought is… "Wait, aren't these muffins glorified chocolate cake?" The answer is… maybe a little. But eating chocolate cake... The […]
EMA official suggests ditching AstraZeneca jab

on June 13, 2021 at 9:00 pm

A top official in the European Medicines Agency said it might be worth abandoning AstraZeneca's coronavirus vaccine for all age groups where alternatives are available, in an interview published Sunday.
The Paleo Diet: A Second Look at Grains

Try making a small protein drink with 2-3 tablespoons of a quality protein powder supplement. Try to get 15 to 20 grams of protein. Read the labels. If you're near a blender, you can crack in an egg, blend in some frozen organic fruit, add some good oil and sprinkle in some stevia powder or xylitol for a little sweetness. Protein is quite satisfying and you'll find the need for carbohydrates to be considerably weakened.
Big Pharma: The PolyPill Has No Clothes

Polypharmacy is defined as the use of multiple medications to treat an individual patient. Given the toxicity of even a single pharmaceutical, it is an especially inelegant medical technique and soon it won't even have to involve taking lots of pills practice. That's because scientists are working feverishly to produce the world's first "polypill", a four-in-one combination pill ..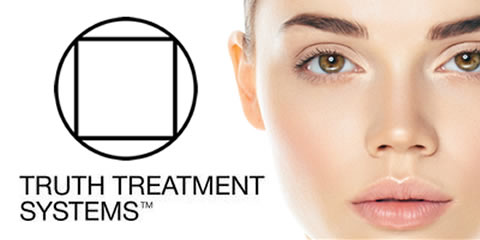 Ben formulated Truth Treatment Systems™ because he saw the need for topical treatments that worked with the biochemistry of the skin.
All Truth Treatment Systems™ products have one thing in common -- they WORK! Read more ..
O Canada, You've got Medical Nazis; Their Stench is Rising into the Sky

by

Brian-Admin

on June 10, 2021 at 8:37 pm

They're called the College of Physicians and Surgeons of Ontario (CPSO). As their home page states, they "regulate the practice of medicine in Ontario. Physicians are required to be members to practice medicine in Ontario." In other words, CPSO is THE medical board. They run the show. If practicing doctors make a wrong move or say the wrong thing, […]
Wormwood Tea: Can It Deliver Health Benefits?

by

Erin Elizabeth

on March 9, 2021 at 10:51 pm

Written by Joseph Mercola, D.O., Ph.D. Wormwood's rather uncommon name might make you wonder what this plant (also known as Artemisia absinthium L.) can offer, but research has revealed it has multiple health-boosting abilities. Wormwood oils and extracts, which are typically taken from its leaves, stems and flowers, are believed to possess […]