I had just finished a talk, and as usual, folks were milling around looking to get some questions answered. A woman named Nancy steps out of the crowd. She's in her early 50's with a whole slew of symptoms that I've heard many times before; Hot flashes, night sweats, insomnia, and anxiety. Her moods are swinging like a cheap screen door in a winter storm and loss of libido may end her marriage. She's carrying an extra 30 pounds of body weight, and no matter how she changes her diet, she can't drop them.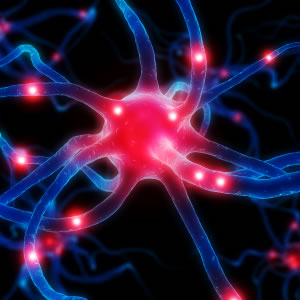 She, of course, knows it's her hormones. At least that's what she tells me. But when I ask her what exactly she means by hormones she really can't come up with much of an answer. That's because she has little understanding of what is meant by this catch-all term "hormones", and Nancy isn't alone. Women like Nancy come up to me after every presentation that I do. I receive letters, take phone calls, and answer texts and messages on this subject many times a week.
Modern scientific understanding of hormones is over a hundred years old, but do a random survey amongst your non-medical friends to see how many people could really explain what a hormone is and/or what it does. Probably not many, if any. How can we really understand how to address hormone related health issues without having a basic grasp of what these things are and how they work.
In order to understand hormones, we have to understand cells which are best thought of as little extraordinary animals. Each one of these creepy-crawly blobs of goo, so tiny it takes 1000 to make an inch, is studded with hundreds of thousands of sub-microscopic switches called receptors. When these switches are activated, stuff happens.
A hormone is nothing more than a chemical that activates those switches. It's a bit more complicated in the sense that there are different hormones for different switches and because combinations of hormonal switches get activated simultaneously, but, in essence, it's just a question of switches and chemicals, i.e. the hormones that activate them.
Because the body's functions all result from the activities of cells, if it's happening in the body, it's happening because of hormones. Hormones can be thought of as messages; the very word "hormone" is Latin for: "I arouse to activity". That means that we are healthy (or not) because of hormones. In fact, from a physical perspective, we are everything we are because of hormones. To say you have a hormone problem when you are sick is like saying you have a money problem when you're broke. Or a mechanical problem if your car breaks down. Of course, it's true, but it's tautological (saying the same thing twice in different words) and not helpful for taking care of the problem.
We have two major types of hormones. One type is fast-acting and rapidly broken down. These are substances that activate quick biochemical functions such as nerve firings, muscle contractions, and various secretions in response to food or some kind of irritant. These quick acting hormones have names like "prostaglandins" and "leukotrienes," and they live fast and die young. They allow cells to respond to their environment in a speedy fashion, and they're quickly broken down. In the brain, these hormone chemicals are called neurotransmitters, and they're associated with various moods and brain functions.
When most people talk about hormones and hormone problems, most of the time they are referring to the second type, more long acting hormone substances called steroids, typically the so-called male hormone testosterone and the so-called female hormone estrogen. I say "so-called" because it's somewhat of a misunderstanding to refer to these hormones in this sex-specific fashion as both genders produce both substances. Nonetheless, despite the fact that there are dozens upon dozens of various hormone substances in the body, when women blame their hormones, they're usually referring to estrogen; likewise, when males talk about theirs, they typically mean testosterone.
So, if you're a guy or a gal and you want to work on your hormones (testosterone or estrogen), what can you do? Well, probably the most important step you can take to return these two steroid substances back to their appropriate levels and potency is pay attention to intake of fatty foods and fat absorption. Steroid hormones are all derived from cholesterol which is a major component of fat-dense foods like eggs and dairy and organ meats, so making sure you're getting enough of these types of foods can be helpful. You, of course, want to make sure that you're absorbing these substances in the intestine as well. That means after you eat your omelet, cheese, and liver, you use digestive enzymes, lecithin, and apple cider vinegar– all of which can improve the body's ability to absorb and utilize their cholesterol content.
Nutrients can help too. Below are 13 nutritional supplements that can help improve steroid hormone health:
Probiotics – 10 billion units/multiple strains daily
Magnesium Chelate -1000-2000mg daily
B-100 Complex – 2-3 tablets daily
Vitamin C -1000-3000mg daily
Omega-3's – 1-2 grams daily
Evening Primrose Oil – 1-2 teaspoonsful daily
Zinc Picolinate – 50mg daily
Selenium Chelate -400mcg daily
Vitamin A -20,000 iu daily
Vitamin E -400 iu daily
Vitamin D – Sunlight 5000 iu daily
Pregnenolone -100mg daily
Choline – 100-200mg daily