Pharmacist Ben blogs posts, radio show, news and products to benefit your quality of life. We dig deep into the topics of health, nutrition, supplements.
Good Cholesterol, Bad Cholesterol

Did you know that HDL and LDL are NOT cholesterol? Did you know that there are no biochemical entities called good cholesterol or bad cholesterol? And, did you know that cholesterol is an incredibly important biological chemical, maybe the most important in the body and to this day, there has been no definitive link established between cholesterol in the blood and heart disease?
Pharmacy Rx, Pharacakeia & Horus

The Egyptians regarded Horus as the father of medicine. Horus according to Egyptian theology was the son of the two primary Egyptian deities Osiris and Isis. According to the tale he was also the avenger of his father's death at the hands of his wicked uncle Seth (later named Satan), brother of Osiris with whom he did battle, losing his left eye in the fight.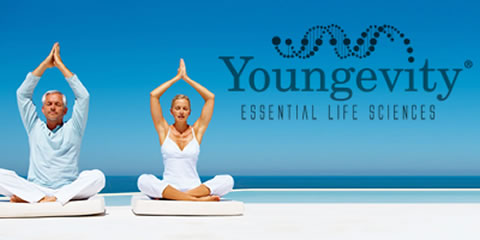 The Healthy Body Start Pak is the minimum nutritional supplement combination to ensure you are getting what Dr. Joel Wallach refers to as "The Mighty 90" vitamins & minerals. Join the team, shop or learn more.
Youngevity has formulated dozens of comprehensive health "Paks". Read more ..
Supply Chain Shortages: How to Prep & Create Your Own Supply Chains

by

Michael

on October 11, 2021 at 6:39 pm

By Daisy Luther The supply chain shortages have gotten so real that there's pretty much no way even the most fervent bury-er-of-one's-head-in-the-sand can ignore them. A stop at nearly any store in the country shows bare spots on shelves that used to be stocked to the point... Continue reading...
The Ultimate Chocolate Zucchini Muffins Recipe

by

Elizabeth Walling

on January 24, 2021 at 7:53 pm

This chocolate zucchini muffin recipe hits the spot in the morning with a balance of green veggies, healthy fats, and delicious chocolate goodness. These really are the perfect way to start your day! If your first thought is… "Wait, aren't these muffins glorified chocolate cake?" The answer is… maybe a little. But eating chocolate cake... The […]
Researchers training machines to recognize vocal fatigue

on October 22, 2021 at 1:26 pm

Even before COVID-19 had them speaking up in online classrooms or projecting their voices from behind masks, teachers were at high risk of vocal fatigue. This condition can cause persistent hoarseness, throat pain and permanent damage to the vocal cords. Currently, diagnosing vocal fatigue requires an in-person consultation. But someday, a wearable device […]
Omega-6 EFAs

The best nutritional sources of Omega 6 oils include evening primrose oil, borage oil, and black currant seed oil. Omega-6 fats are associated with lowering the incidences of various common health ailments including diabetic nerve pain, rheumatoid arthritis, attention deficit disorder, eczema and menstrual and menopausal symptomology.
The Problem with High Fructose Corn Syrup

Perhaps the worst thing about high fructose corn syrup is a particularly distressing feature it shares in common with most common sweeteners, artificial and "natural". They make you want to eat more. In the book 'Salt Sugar Fat" by Michael Moss, there's an interesting and revealing vignette about how surprised researchers were to discover that sweetened beverages more hungry not less.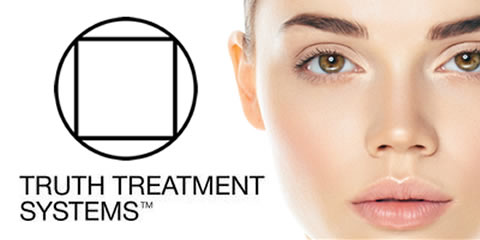 Ben formulated Truth Treatment Systems™ because he saw the need for topical treatments that worked with the biochemistry of the skin.
All Truth Treatment Systems™ products have one thing in common -- they WORK! Read more ..